MMag. Dr. Irene Giner-Reichl, Ambassador a. D.
Senior Expert Counsel at LANSKY, GANZGER, GOETH & Partner Rechtsanwälte GmbH
+
MMag. Dr. Irene Giner Reichl, Ambassador a. D., holds a doctorate in law and masters degrees in linguistics, literature and religious studies from the University of Innsbruck (Austria) and Fordham University (US).
Dr. Giner-Reichl has been a member of the Austrian Diplomatic Service since 1982. Her main areas of expertise are economic and social development, women's rights' issues, environment, energy, and development cooperation. She has worked on global issues and held numerous international bureau functions. Her tenure as Austria's Director General for Development Cooperation as well as her multilateral work has allowed her to develop a strong international network and an in-depth knowledge of the development realities in many parts of the world.
She served as Austrian Ambassador to the People's Republic of China and Mongolia (2012-2017) and to Brazil and Suriname (2017-2021). She retired from active service in April 2021.
Dr. Irene Giner-Reichl founded the Global Forum on Sustainable Energy in 1999 as a multi-stakeholder platform for dialogues on energy in the service of sustainable development and acted as Convenor for the GFSE's global and regional meetings.
She was the Vice-President of REN21 till 2021, founder and vice-president of the Austrian National Committee for UN Women. She is also the co-founder, first president and senior advicer of the Global Women Network for the Energy Transition.
She has published widely on sustainable development and international relations, lectured at the Diplomatic Academy in Vienna for many years and is honorary professor at the University for International Business Economics (UIBE) in Beijing. She is a member of the International Advisory Council for the Eco Forum Global Guiyang, China's only national conference on sustainable development authorized by the State Council. Since 2018, she has curated a series of dialogues on China ("China im Blick") at the Bruno Kreisky Forum for International Dialogue in Vienna.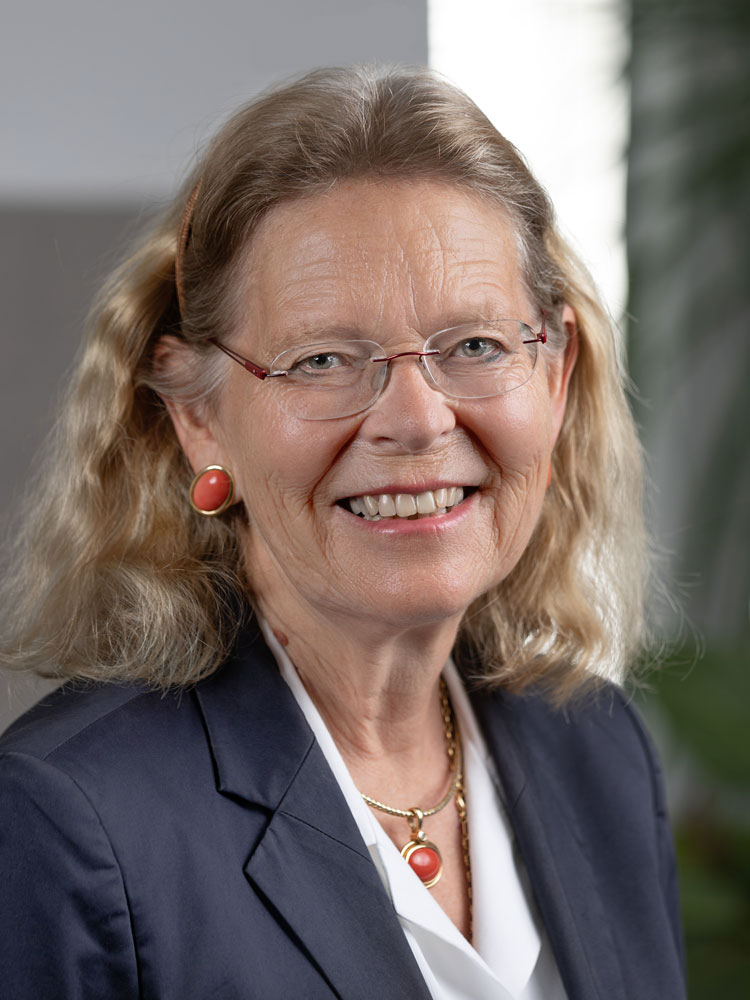 Job description:
Senior Expert Counsel at LANSKY, GANZGER, GOETH & Partner Rechtsanwälte GmbH
Correspondence:
Portuguese

,

German

,

English

,

French

,

Italian

,

Spanish

,
1991 Fordham University (New York), Religion and Religious Education (M.A.)
1981 University of Innsbruck (Austria), Law (Mag. and Dr. iuris)
1979 University of Innsbruck (Austria) and Sorbonne (Paris), German and French Literature and Linguistics (Mag. phil.)
Live sustainably - spirituality and practice of sustainability, Catholic Social Academy Austria, Vienna 2005,
Development Policy and Development Cooperation, Manz'sche Verlags- und Universitätsbuchhandlung, Vienna 2008, (together with Kurt Bayer)
Neighbor Africa, Passagen Verlag, Vienna 2010, (together with Georg Lennkh)
The heat is on: Climate Change in Africa, Passagen Verlag, Vienna 2011, (together with Georg Lennkh).
Development Policy 2030 - Towards Sustainability, Manz'sche Verlags- und Universitätsbuchhandlung, Vienna 2017, (together with Kurt Bayer)