Mag. Nicolas Stieger, MBL-HSG
Attorney at Law and Head of Real Estate in co-operation with LANSKY, GANZGER, GOETH, FRANKL & Partner Rechtsanwälte GmbH
+
MAG. Nicolas Stieger, MBL-HSG is attorney-at-law in co-operation with LANSKY, GANZGER, GOETH, FRANKL + partner and heads the office in Bregenz (Austrian federal state of Vorarlberg) and Liechtenstein. He specialises in providing comprehensive advice on construction projects, from financing and public tenders to the legal structuring of transactions. Further fields of expertise are banking and finance as well as wealth management for clients. Nicolas Stieger is also a registered trustee and defence lawyer. Born in Vorarlberg (Austria), he supports numerous leading companies from Austria's westernmost province in their nationwide activities. For example, he advises a major real estate developer from land purchase until handing over the property to the residents. Internationalization issues have also steadily gained importance in his advisory activities – which led to a close cooperation between his firm and LGP starting in 2019. Nicolas Stieger has been active as independent attorney since 2000. Since 2008, he has been a member of the supervisory board of Hypo Vorarlberg, the largest individual bank in Vorarlberg and has occupied a top position among Austrian banks for several years. Nicolas Stieger is admitted as an attorney-at-law in Bregenz and as a registered Austrian lawyer in Vaduz (Liechtenstein). At the beginning of his professional career he was active as a stagiaire for the European Commission in Brussels. Further stations during his postgraduate studies at the University of St. Gallen included the Universities of Shanghai (Fudan), the Law School in Austin/Texas and the NYU in New York. Languages: German, English.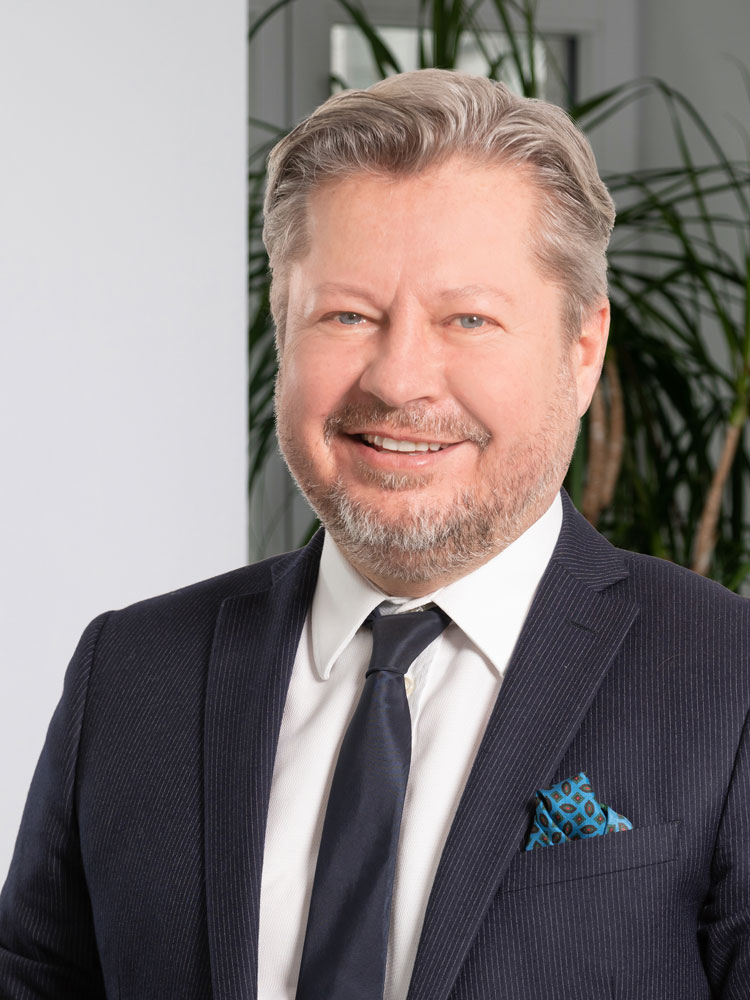 Funktion:
Attorney at Law and Head of Real Estate in co-operation with LANSKY, GANZGER, GOETH, FRANKL & Partner Rechtsanwälte GmbH
Correspondence:
German

,

English

,
2010 University of St. Gallen, executive training program Legal Studies in European Business Law, MBL-HSG at Fudan University (Shanghai), Law School (Austin, Texas), NYU (New York), Luxembourg, Bern/CH, etc.
1999 Bar exam
1996 European Commission Brussels, stagiaire
1994 – 1995 Innsbruck Regional Court, Bregenz District Court, Feldkirch Regional Court, legal intern
1994 University of Innsbruck, faculty of law, Mag. iur.
Since 2019 LANSKY, GANZGER, GOETH, FRANKL + partner, Attorney at Law
Since 20109 Registered Austrian lawyer in Liechtenstein with head office in Vaduz
Since 2016 Stieger Rechtsanwalt GmbH with branches in Bregenz and Vienna, attorney at law
Since 2008 Hypo Vorarlberg Bank AG, Member of the Supervisory Board
2005 – 2013 Registered Austrian lawyer in Liechtenstein with head office in Vaduz
2000 – 2016 Summer Schertler Stieger Kaufmann Droop Rechtsanwälte GmbH, attorney-at-law